Water dam Les Království
Les Království is a water dam on the River Labe. On the left bank there is the vast forest complex of the Kingdom, the rest of the old border forest, after which the reservoir is named. The dam is unusual in Czech conditions with its highly aesthetic construction. Today, due to its uniqueness, it is a sought-after destination for tourists. It is a national cultural monument.
The Les Království Dam is located 30 km from IT CENTRUM Apartments. There is a possibility to travel by car and bus. It is also a favorite destination for cyclists and bikers.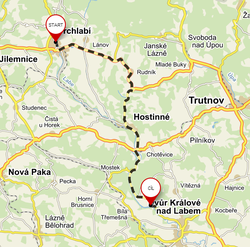 Near the dam there are lots of buffets.
Free entry.